CleanSmart Nursery
& Baby Care
Kills 99.9% of germs with no rinse required, and no harmful chemicals

For years when moms wanted to sanitize or disinfect, they had to use harmful chemicals that came with scary warning labels, or had to boil toys and pacifiers.

Finally, you have a new choice that has no harmful chemicals and is proven to kill germs, bacteria, and viruses! Especially the scary ones we need to protect kids from like RSV, Strep, Flu, and E. coli.


Nursery & High Chair Cleaner

Cleans and sanitizes anywhere, especially high chairs and snack tables.

Great for sippy cups and the tub – all with no rinse needed. Just spray to sanitize, and wipe after if preferred.

CleanSmart spray products are food surface contact safe.


Make every playdate easier!

Just spray to kill germs that could make your children sick. Great for everyday disinfecting, and especially after exposure to an illness.

Perfect for teething toys!

Worry-free for parents:
CleanSmart products are even approved for use in hospital neo-natal units, around the most fragile of babies.
We use only Hypochlorous, (the same germ fighting agent naturally produced in all babies' bodies), to eliminate 99.9% of bacteria and viruses.
No harmful chemicals, no added preservatives. The best part? CleanSmart reverts to simple saline water after it disinfects.
With CleanSmart, you know you are giving your baby the best -- the smartest way to clean.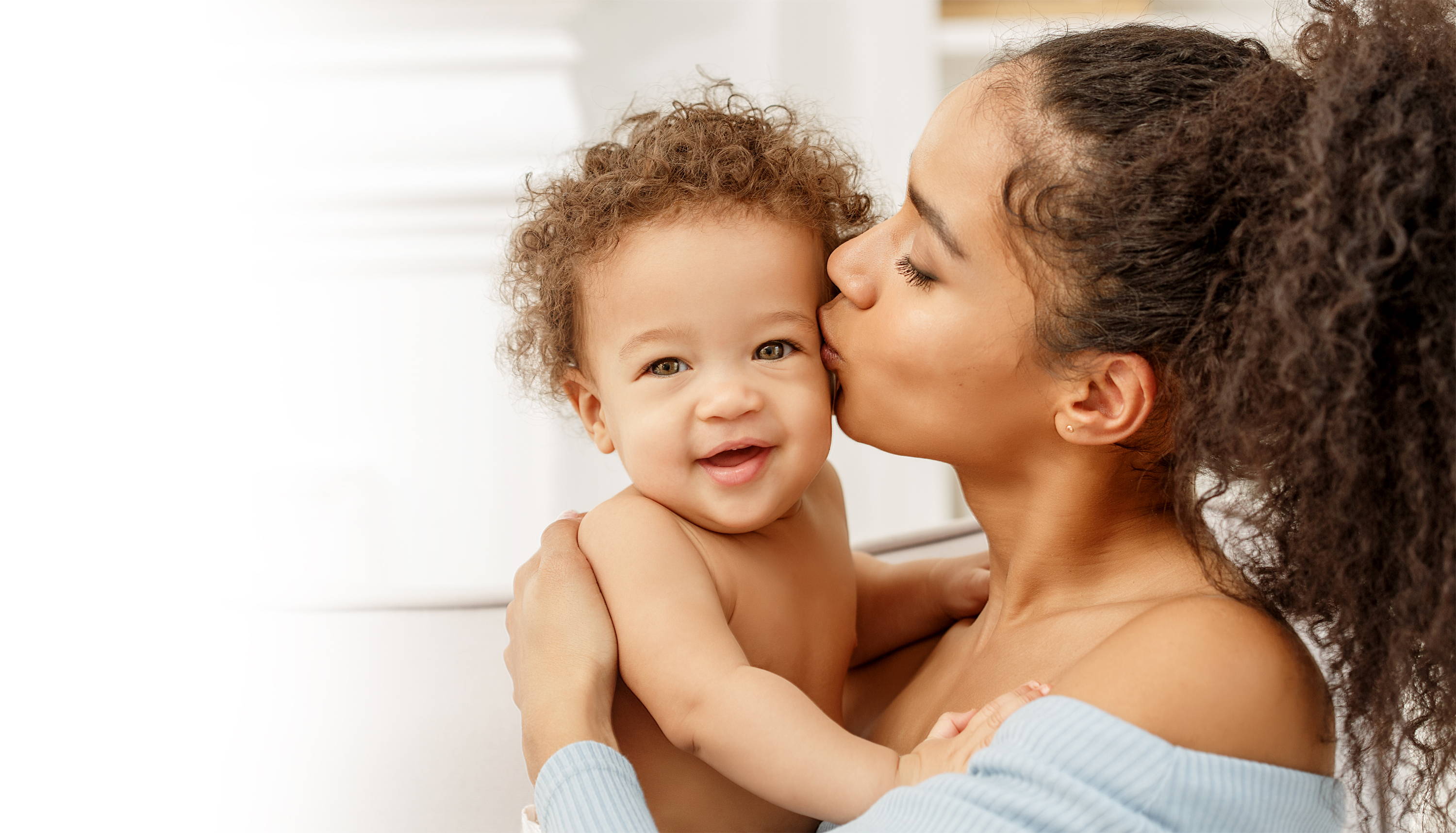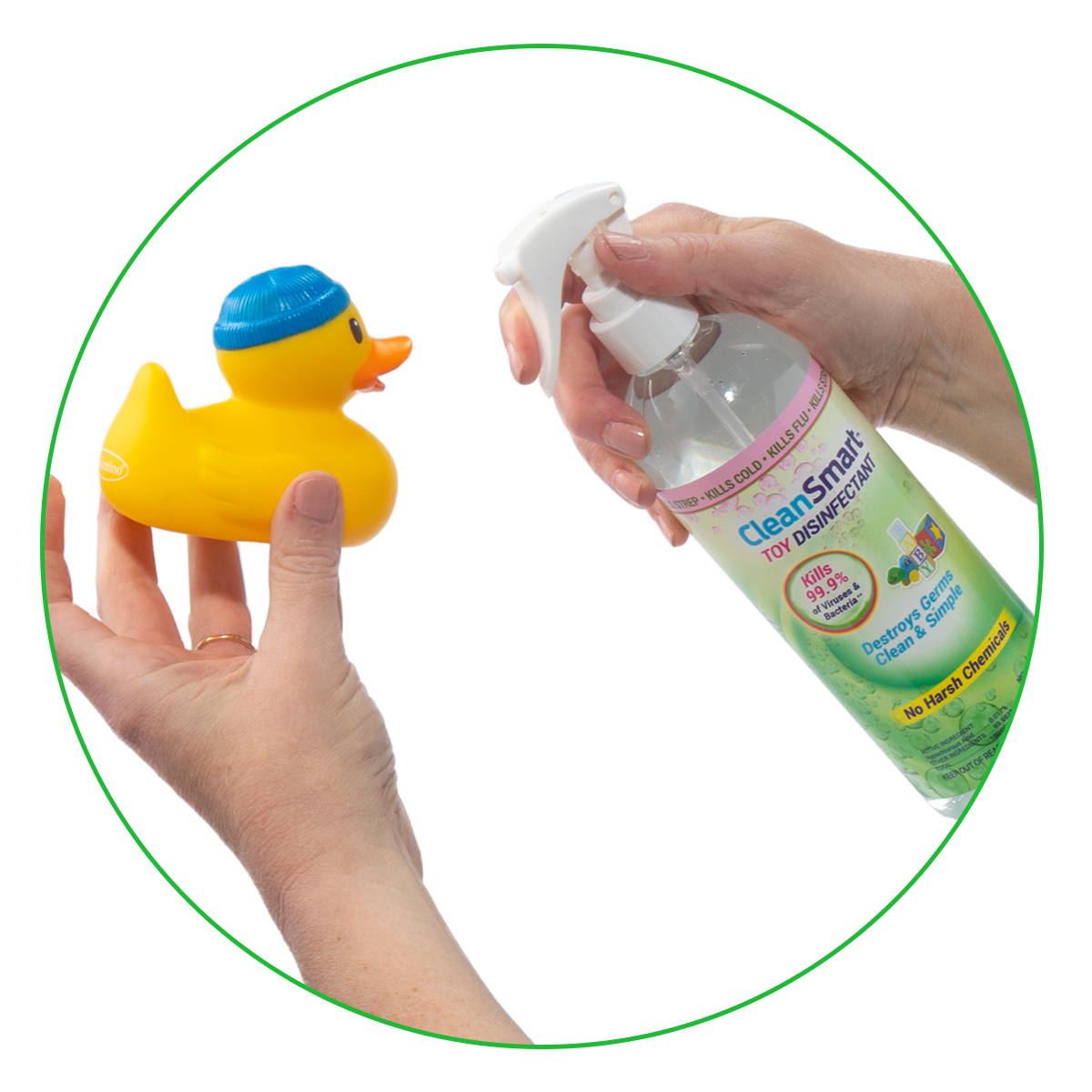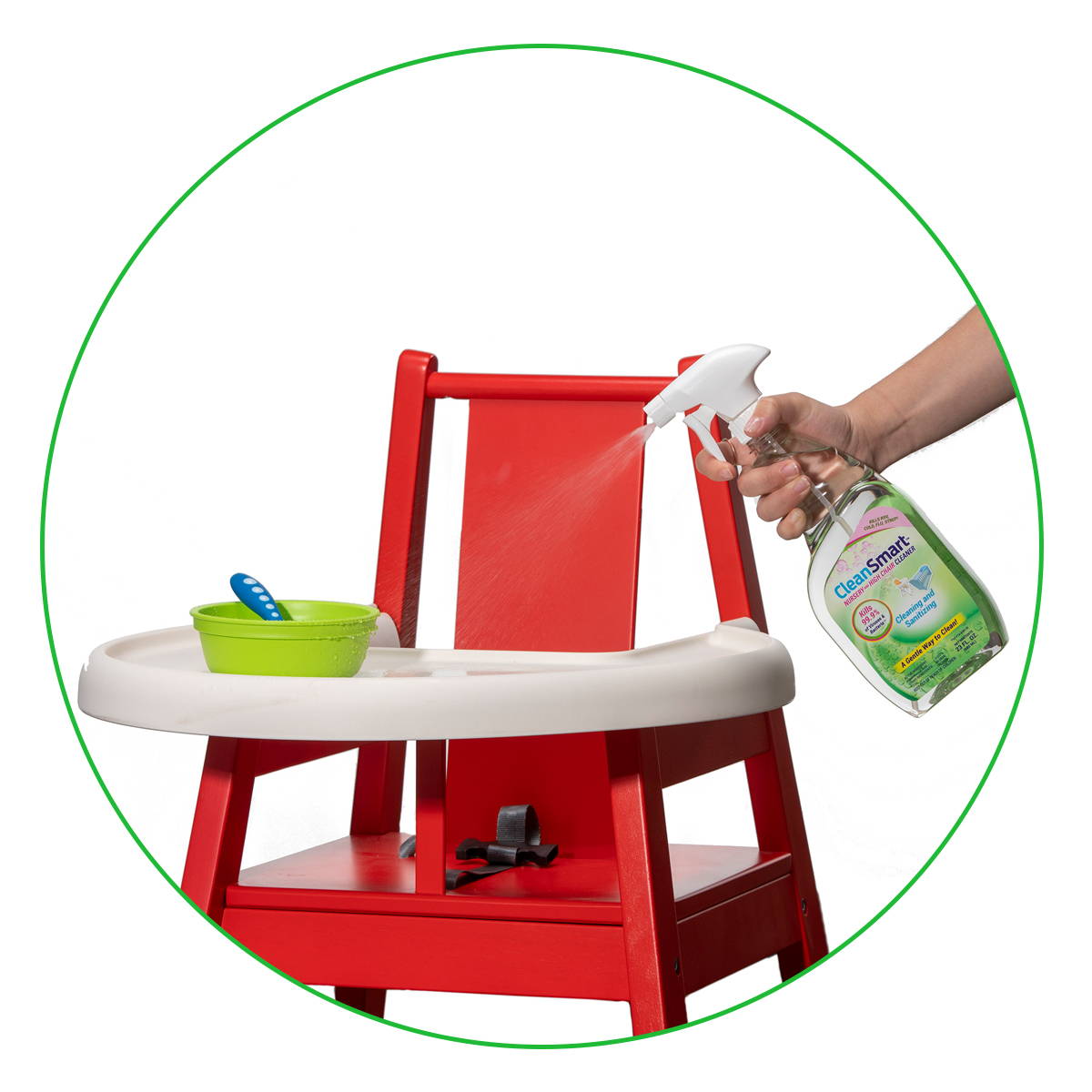 How you can trust these claims
Disinfectant products are heavily regulated, and CleanSmart's germ-killing claims have been tested by outside laboratories and registered with the EPA. CleanSmart's EPA number is 89896-2.
Collection:

Nursery & Baby Care